Co-workers of murdered woman testify they suspected abuse | News
GWINNETT COUNTY, Ga. - The third day of testimony in the murder trial for Matthew Leili revealed accusations of abuse.
His ex-wife testified about her own abuse. "He would like to wrestle," Joanne Lucie said. "If he got mad, he'd hit a wall behind me or come this way, hit something." Years later, in 2011, Matthew's next wife, Nique, was killed. 
The group of co-workers who participated in a search after she went missing testified they'd suspected Nique was a victim of domestic violence. 
One testified that he thought Matt was a "wife beater." Another said, "She wore turtlenecks in the summer, which I found strange."
Derek Simpson said he was the first to spot Nique's dead body under leaves and twigs. He said he recognized her hair.
"After she went missing, I called the police department and told them that they needed to look into Matthew Leili because I suspected him of being a wife beater," Simpson said.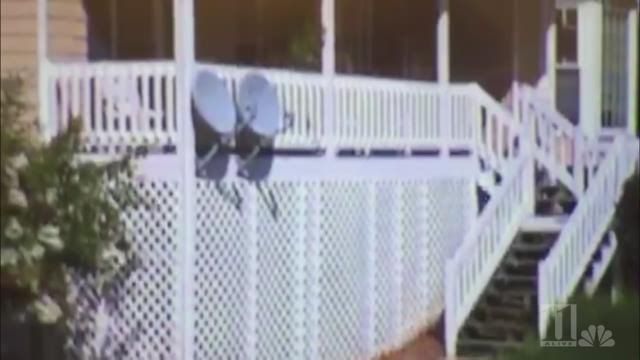 Those co-workers described Matt as controlling, carrying handcuffs and a gun at times.  But it was what Alison Rockwell saw when she walked into the office one day that she says she will never forget. She says she looked through a window into Nique's office. 
"Her head was down. She was working on some paperwork and she looked up and she had huge busted lip, nose, her face just looked like she had been struck. Something had happened. But I looked at her and she looked at me and we exchanged a look only women can exchange, and I knew something was wrong. Something was not right at all. At all," Rockwell said.
"What did you do?" the prosecutor asked. 
"Ignored it unfortunately." Rockwell broke into tears. 
Evidence from inside the home was also presented showing video and pictures of several computers and cameras.  Police photos included evidence showing surveillance videos pointed at strange places within the house, including one camera pointed at the family's couch. 
"I didn't realize that he was tracking cell phones. I know that we had the cameras all over our house, a million antennas on my mom's car," said Alex Peters, the victim's daughter and Leili's stepdaughter. "He had so many devices all over the house.
Doug Chatham, Nique Leili's father, said Matt Leili was "tracking" his family.
"He bragged to me that he would know wherever, every place Nique went," Chatham said. "He knew where she was at all times."
Joanne Lucie, Leili's ex-wife, described a beeper given to her by her then-husband that was "cloned."
"If I got a beep, he got a beep," she said.
Matthew Leili claimed his wife turned off the surveillance cameras before leaving the house. Prosecutors said many items on the computer were deleted, but forensic officers recovered some of that material. 
Thursday Leili's murder trial was filled with tearful moments when a recording was played during the trail. " (Click here to hear the phoner)