Georgia Gwinnett College lifts lockdown | News
LAWRENCEVILLE, Ga. (WXIA) -- The lockdown at the Georgia Gwinnett College campus has been lifted after a search for a man accused of killing his wife put the school on high alert Monday.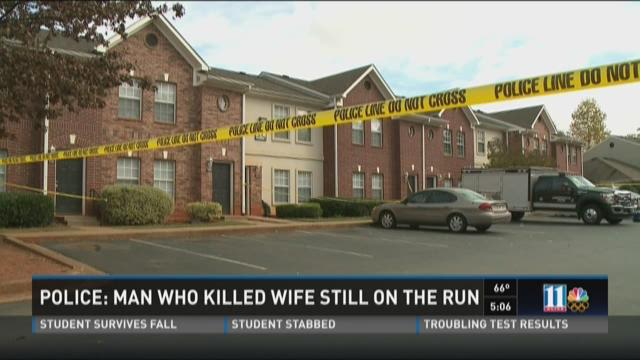 The university tweeted shortly after 8:30 p.m. Monday that it was safe for students to return to campus and that classes would operate as usual for Nov. 17 with increased security in place. The suspect is still at large.
Earlier in the day, the college sent out an alert saying the campus was on lockdown after a "violent crime has occurred close to campus that is requiring police to close campus." The alert urged staff and students to shelter in place. A Facebook post on the college's page said, "Follow instructions from police and building staff. Be ready to move quickly when instructed." 
Students sent reports into the 11Alive newsroom reporting "a loud siren and announcement talking about a violent crime and [warning] to stay away from doors and windows."
Lawrenceville police told 11Alive News they responded to a 911 call at the Greens at Hillcrest apartment complex on Windy Hill Pointe near campus. Inside one of the apartments, they found 47-year-old Vanessa Soyer shot to death. Her husband, Sheldon Soyer, is the suspected shooter. He remains on the loose. 
Police confirm there were other people inside the apartment when they arrived, but would not release details on the ages of the witnesses, or what their relationship was to the deceased. 
A neighbor close to the family told 11Alive's Rebecca Lindstrom that the couple lived in the apartment with their 13-year-old son. According to the neighbor, the father was on disability for a heart condition, and the mother worked inside the house. The couple had been talking about getting a divorce. The neighbor says the 13-year-old came out and said he witnessed the shooting.
Just before 1:30, Georgia Gwinnett College sent an alert saying the campus was still on lockdown as police were clearing the buildings. Students and staff were told to wait in place until police released them. After that time, the college closed for the rest of the day. All afternoon classes were canceled. The dining halls also remained closed, and meals were delivered to residence halls. 
Georgia Gwinnett College president Dr. Stanley Preczewski sent a statement:
Extended periods of lockdown in tight quarters carry their own unique challenges given the size and range of issues associated with a community of 13,000. Yet, by all accounts, the community remained calm and cooperative. I could not be more proud. The safety and security of the GGC community remain the very top priority for this administration. Guidance for the reopening of campus will be forthcoming as the unfolding situation indicates.
PHOTOS: Georgia Gwinnett College on lockdown