New family reveals complaints against Snellville nursing home | News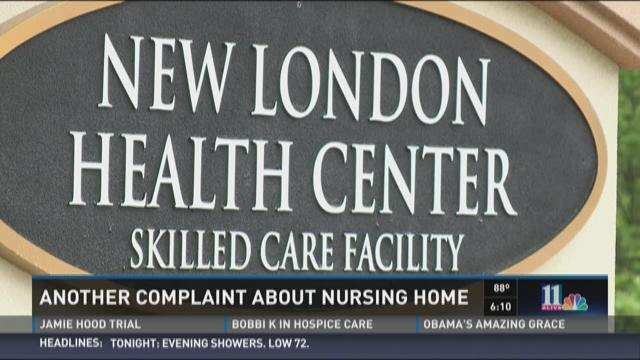 SNELLVILLE, Ga. -- Another family is coming forward questioning the care at a Snellville nursing home.
Amid a federal investigation into the New London Health Center, a new story that would scare all people with older loved ones has surfaced.
Doctors said it was an overdose at the hands of nursing home staff.
"Just a lot of different things happened there that were disturbing," Kimberly Hicks said.
She was talking about New London Health Center in Snellville where her mother Ruth was a resident for six years.
As a nurse herself, Kimberly said she complained to the administration about a number of things but it was what happened to her mom in November that was the tipping point.
"She had an overdose of medication there that caused her to go to the hospital and she died," she said. "They brought her back."
According to the emergency room report, the 76-year-old had "two fentanyl patches on."
Fentanyl is a pain medication that's administered through a patch put on the skin. But users are not supposed to have more than one on at a time.
"It's a controlled substance and the nurse would have to apply the patch and also they're supposed to sign off when they take the old patch off to be sure to take that one off because it is still effective," Hicks said.
The nursing records Hicks obtained from New London show a nurse did check the box indicating everything was done by the book.
"The ambulance driver had to give her Narcan to reverse the effects of the medicine and she ended up in respiratory distress and on a ventilator," Hicks said.
Hicks becomes the fifth family 11Allive has profiled that has serious allegations against the New London Health Center.
"It is disgusting," attorney Derek Hays said.
At least two of those families have now retained him as a civil attorney and 11Alive has learned that they've sat down with the Federal Bureau of Investigation and the U.S. Department of Health and Human Services – both of which are currently investigating the nursing home.
"The things that I've heard so far in investigating this care ore absolutely disturbing," Hays said.
The attorney also represents the family of Carol Sheppard, a patient who suffered a three inch gash on the side of her head.
The state said at least one staffer was fired over the incident but it was never discovered how she got the injury. Sheppard later died.
As for Kimberly Hicks mom, she recovered from the overdose and lives in a different nursing home.
"She was very lucky and I think if she wasn't as spunky as she is she wouldn't have survived," Hicks said.
Related links:
Snellville nursing home faces possible fines after resident's injuries
New complaint about Snellville nursing home
INVESTIGATION | Feds now looking into nursing home complaints
Woman charged with stealing pills from retirement home